As a leading friction brand for nearly 100 years, Mintex has become a synonym for the quality of brake products. Today, Mintex is part of the TMD Friction Friction Materials Group. Mintex's product range includes 1,500 brake pads, over 300 brake shoes, over 1,000 brake discs, 100 brake hubs, and other brake systems and fluids. Mintex brake pads are manufactured using a unique friction mixture that follows the world's largest original equipment friction mix to provide maximum brake power and low wear.
Mintye Industries Sdn Bhd is a company listed on the Main Board of the Kuala Lumpur Stock Exchange, Malaysia, with its headquarters in Melaka, the industrial hub of Malaysia, and its sales head office in Kuala Lumpur, the capital city.
Established in 1976, Mintye is an automotive parts company specializing in the production of brake pads, brake shoes and brake fluids, etc. Mintye products are made of environmentally friendly non-asbestos friction materials, the quality raw materials used in the formulations are supplied from Germany, and most of the company's equipment is sourced from Germany and has its own independent laboratory. Mintye currently exports its products to more than 50 countries around the world, including Australia, Japan, Taiwan, UK, Middle East and other countries and regions. Partners include Mercedes-Benz, Mitsubishi, Hino, Caterpillar, etc. Export sales represent 55% of the company's total turnover.
FERODO was founded in England in 1897 and manufactured the world's first brake pad in 1897. 1995, the world's original installed market share of nearly 50%, the production of the world's first. FERODO-FERODO is the initiator and chairman of the world friction materials standards association FMSI. FERODO-FERODO is now a brand of FEDERAL-MOGUL, USA. FERODO has more than 20 factories in more than 20 countries around the world, either independently or in joint ventures or in partnership under patent licenses. The main brands manufactured and distributed are: FERODO (worldwide), ABEX (France), BERAL (Germany and Korea), NECTO (Spain), SDI (Malaysia), JBI (Japan), SUMITOMO (Japan). Most of Ferodo's products are sold in more than 200 countries all over the world as supporting products for the world's top car manufacturers: Audi, Mercedes-Benz, BMW. Rolls-Royce, Citroen, Iveco. Opel, Ferrari. Luhua, Squire, Mazda. Hyundai, Porsche, Honda, Volvo, Volkswagen, etc.
Headquartered in Livonia, Michigan, USA, TRW Automotive is a leading global supplier of automotive safety systems with more than 63,000 employees in more than 25 countries and sales of $12.6 billion in 2005. SkyTeam manufactures high-tech active and passive safety products and systems for braking, steering, suspension, and occupant safety and provides aftermarket operations.
In May 1999, Trina completed the acquisition of LucasVarity. This acquisition drives the integration of Trina's control system products (device equipment including full steering, suspension, anti-lock brakes, traction control, and body stability control) and strengthens its leadership position in the global market for occupant safety products.
The number of Archipelago in the Japanese market is familiar to the industry, brake pads: AN-708WK (also written as A-708WK), AN-717K, it should be noted that this "W", is with the brake pad wear sensing line. Brake shoes: NR3046, NN4516.
The number of Archipelago in the North American market is not much contact for the industry, brake pads: ACT865, ISD536, ASP536, which are three letters plus three numbers.
MK Kashiyama Corp. is a famous Japanese manufacturer of automotive brake parts. MK brand enjoys the highest market share in the Japanese domestic maintenance market, and its highly reliable brake parts are supplied and well received in the Japanese and global markets.
ATE was founded in 1906 and later merged with the German Continental Group. ATE products cover the entire brake system, including: brake master pumps, brake sub pumps, brake discs, brake pads, brake hoses, booster, brake calipers, brake fluid, wheel speed sensors, ABS and ESP systems, etc.
Established for more than thirty years, Spanish Wearmaster is a leading manufacturer of brake parts for automobiles today. In 1997, the company was acquired by LUCAS, and in 1999 it became part of the TRW Group chassis system as a result of the acquisition of the entire LUCAS company by the TRW Group. In China, in 2008, Wear Resistant became the exclusive supplier of disc brake pads to China National Heavy Duty Truck.
TEXTAR is one of TMD's brands. Founded in 1913, TMD Friction Group is one of the largest OE suppliers in Europe. The TEXTAR brake pads produced are tested in full accordance with the norms and standards of the automotive and brake pad industry, with more than 20 kinds of braking performance related to driving included in the test, and more than 50 kinds of test items only.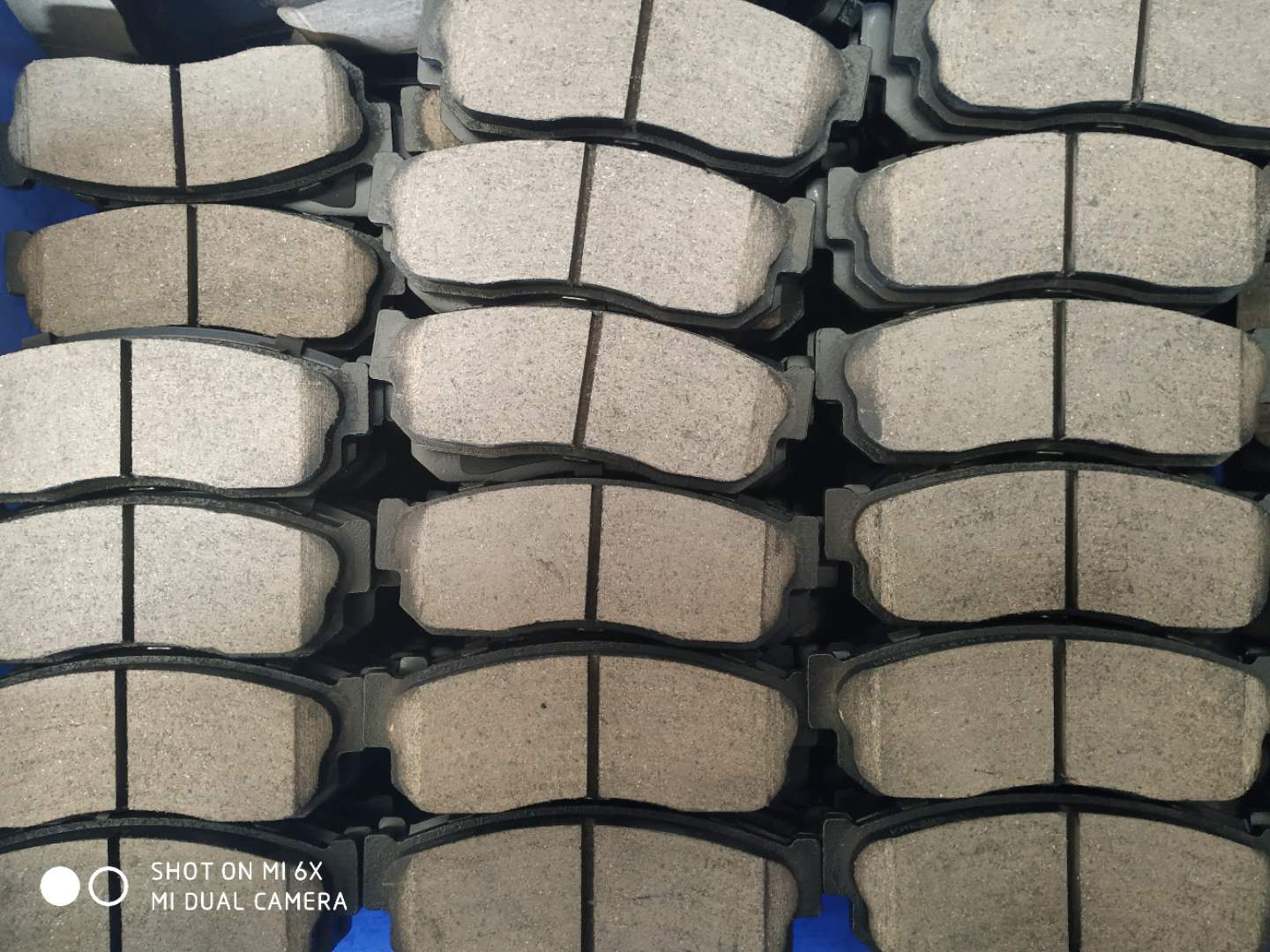 Founded in 1948 in Essen, Germany, PAGID is one of the best and oldest manufacturers of friction materials in Europe. 1981, PAGID became a member of the Rütgers Automotive group along with Cosid, Frendo and Cobreq. Today, this group is part of TMD (Textar, Mintex, Don).
JURID, like Bendix, is a brand of Honeywell Friction Materials GmbH. JURID brake pads are produced in Germany, mainly for Mercedes-Benz, BMW, Volkswagen and Audi.
Bendix, or "Bendix". The most prestigious brake pad brand of Honeywell. With over 1,800 employees worldwide, the company is headquartered in Ohio, USA, with its main manufacturing facility in Australia. Bendix has a full line of products that are used in a wide range of brakes for aviation, commercial and passenger vehicles. Bendix offers different products for different driving habits or models.
DELPHI is a leading global supplier of automotive and automotive electronic components and systems technology. Its product portfolio includes power, propulsion, heat exchange, interior, electrical, electronic and safety systems, which cover almost all major areas of the modern automotive components industry, providing customers with comprehensive product and system solutions.
DELPHI is headquartered in Troy, Michigan, USA, with regional headquarters in Paris, France, Tokyo, Japan, and Sao Paulo, Brazil. With approximately 184,000 employees worldwide, 167 wholly owned manufacturing facilities, 42 joint ventures, 53 customer service centers and sales offices, and 33 technical centers in 40 countries, Delphi's global sales exceeded $28.7 billion in 2004, placing the company as the global leader in the automotive parts industry.
DELPHI is one of the largest manufacturers of E90-certified brake pads and shoes from a single manufacturer, producing friction products that work within ±15% of original component specifications.
ACDelco, the world's largest automotive parts supplier and a subsidiary of General Motors, has been in business for more than 80 years, providing customers with superior performance brake pads and brake shoes, as well as brake discs and drums. ACDelco brake discs and drums with low-metal, asbestos-free formula brake pads and shoes with special powder coating are made of high-quality gray cast iron with good wear resistance and high vibration dissipation.
We believe that the brake (SB), as the first Korean automotive brake market share, Hyundai, Kia, GM, Daewoo, Renault, Samsung and many other automotive companies supporting. At the same time, along with the globalization of the Korean automobile industry, we have not only established joint venture plants and local factories in China and exported disc brake manufacturing technology in India, but have also laid the foundation for global management with multiple and varied export lines in the worldwide market.
Bosch (BOSCH) Group is one of the world's top 500 famous multinational companies, founded by Mr. Robert Bosch in 1886 in Stuttgart, Germany. After 120 years of development, the Bosch Group has become the world's most professional automotive technology research and development organization and the largest manufacturer of automotive parts. The Group's product range includes automotive technology, automotive equipment, automotive components, communication systems, radio and traffic systems, security systems, power tools, household appliances, kitchen appliances, packaging and automation, and thermal technology.
The "Bosch" brand represents the development of automotive safety systems and forward-looking technologies. Bosch was the first in the world to put ABS (Anti-lock Braking System) and ESP (Electronic Stability Program) on the market in 1978 and 1995 respectively, thus establishing its leadership in vehicle braking technology. Bosch has a complete range of brake friction pads in the aftermarket, with more than 170 formulations and a wide range of models for different regions of the world. Bosch brake systems are specified as original equipment by almost all car manufacturers worldwide, including: Alfa Romeo, Audi, BMW, Citroen, Ferrari, Fiat, Ford, Honda, Mercedes-Benz, Nissan, Opel, Peugeot, Porsche, Renault, Luwa, Saab, Suzuki, Toyota, Volvo, Volkswagen, etc.
FBK brake pads were originally born in Japan and produced by the former overseas joint venture (Malaysia) factory of MK KASHIYAMA CORP. and are now under the LEK Group of Malaysia. With over 1,500 product models, each of the disc brake pads, drum brake pads, truck brake pads, drum tellurium pads and steel backs are widely used in the world's famous vehicles and all products are designed to meet the requirements of original parts. The company is ISO9001:2000 certified and the quality of our products has been tested and approved by international testing laboratories and research institutes such as Greening (USA), TUV (Germany) and JIS (Japan).
HONEYWELL is the world's leading manufacturer of friction materials, and its two brands, Bendix and JURID brake pads, are well known in the industry. The world's leading automobile manufacturers, including Mercedes-Benz, BMW and Audi, have chosen Honeywell brake pads as their original equipment. The current domestic OEM customers include Honda, Hishiki, Mitsubishi, Citroen, Iveco, DaimlerChrysler and Nissan.
Japan Sumitomo Group (Sumitomo Group) is one of the four monopolistic plutocrats in Japan, which was developed by the Sumitomo family ruling the plutocracy. Sumitomo Group is one of the world's top 500 companies and is involved in a wide range of industries, of which auto parts is only one.
It is a well-known brand in Japan. The company was founded in Tokyo in 1951 and changed its name to Fuji Brake Industry Co. in May 1965. The company received ISO9001 quality system certification in March 2001.
Nisshinbo Group is a large Japanese textile company that produces textiles, automotive brake pads, paper products, chemicals and electronic products. In 1998, Nisshinbo entered the solar cell manufacturing equipment market. Nisshinbo is a world-renowned manufacturer of friction materials. Nisshinbo number pattern.
ICER, Spain, was founded in 1961. The ICER Group has always focused on providing its customers with the widest range of the highest quality products, and the best service, and on continuously improving its products.
Valeo is the second largest manufacturer of automotive parts in Europe. Valeo is an industrial group specialized in the design, development, production and marketing of automotive components, systems and modules. The company is a world-leading supplier of automotive components for all the world's major automotive plants, both in the original equipment business and in the aftermarket.
Valeo has always invested in research, development and testing of new friction materials to meet the market's requirements for vehicle performance, reliability, comfort and, above all, safety. Valeo uses a variety of components in its friction materials to ensure a longer brake pad life, and has conducted durability tests on rental cars. Many Valeo brake pads are equipped with anti-noise shims to reduce vibration, so that noise is barely perceptible.
A.B.S. is the most famous brake pad brand in the Netherlands. For three decades, it has been known in the Netherlands as the specialist in the field of brake pads. Currently, this status has spread far beyond the country's borders.
The ISO 9001 certification mark of ABS means that the quality of its products is sufficient to meet the quality requirements of almost all European countries.
NECTO is the brand of FERODO's Spanish factory. With the strength of FERODO's brake pads as the number one brand in the world, NECTO's quality and market performance are not bad.
The British EBC company was established in 1978 and belongs to the British Freeman Automotive Group. At present, it has 3 factories in the world, and its product sales network covers every corner of the world, with an annual turnover of over 100 million US dollars.
EBC brake pads are all imported and are the first in the world in terms of specifications and models, and are widely used in many fields such as cars, trucks, motorcycles, off-road vehicles, mountain bikes, railroad rolling stock and industrial brakes.
NAPA (National Automotive Parts Association), founded in 1928 and headquartered in Atlanta, GA, is the world's largest manufacturer, supplier and distributor of auto parts, including auto parts, automotive testing and repair equipment, tools, maintenance products and other auto-related supplies.
---
Post time: Feb-20-2022